Please note: This product is a preorder product, please do not mix this product with other products at checkout. Otherwise, the dispatch time of your order would be affected. In addition, subject to the terms of use of the payment gateway, we would only accept payment by 
Bank Transfer or offline FPS for 
preorders. Thank you.
The Jibun Techo Biz is similar to Jibun Techo DIARY, but with a more calm color scheme that match business settings. The various contents are useful for both business and personal planning.
A simple design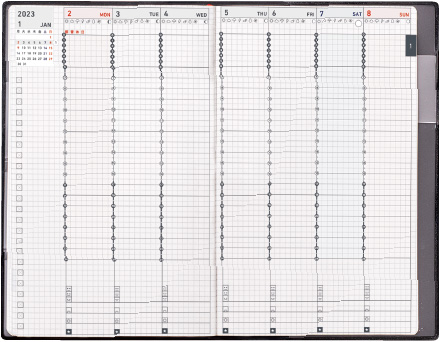 Keeping the same handy organizational formats, the JIBUN_TECHO Biz features muted colors and fonts that look right in a business context.

Opens at a flat angle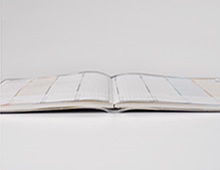 Lay-flat binding makes all parts of the page equally easy to write on.

Uses MIO paper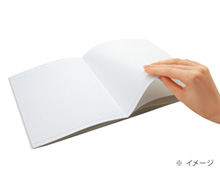 The planner uses faster-drying, lower-show-through MIO paper. The inner sheets have a pleasantly substantial feel, so the pages turn nice and crisply.

A cover with a pen-holder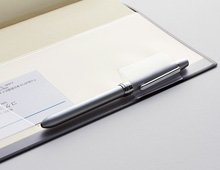 Wide enough to hold a multi-colored ballpoint or other thicker pen, the pen-holder is handily accessible. The cover also has a pocket for business cards and similar items.

Monthly schedule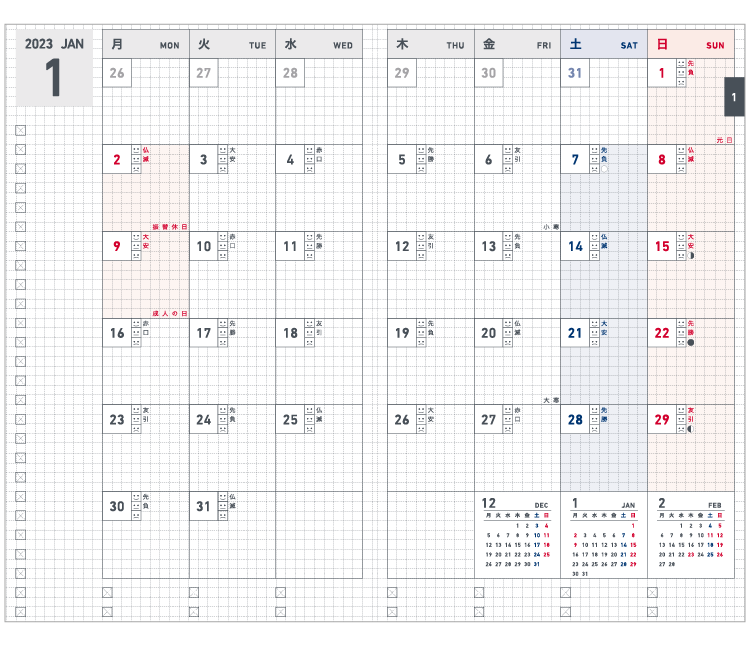 The block layout allows the monthly schedule to be viewed at a glance. For greater clarity, the names of the days of the week are also given in kanji.

Monthly project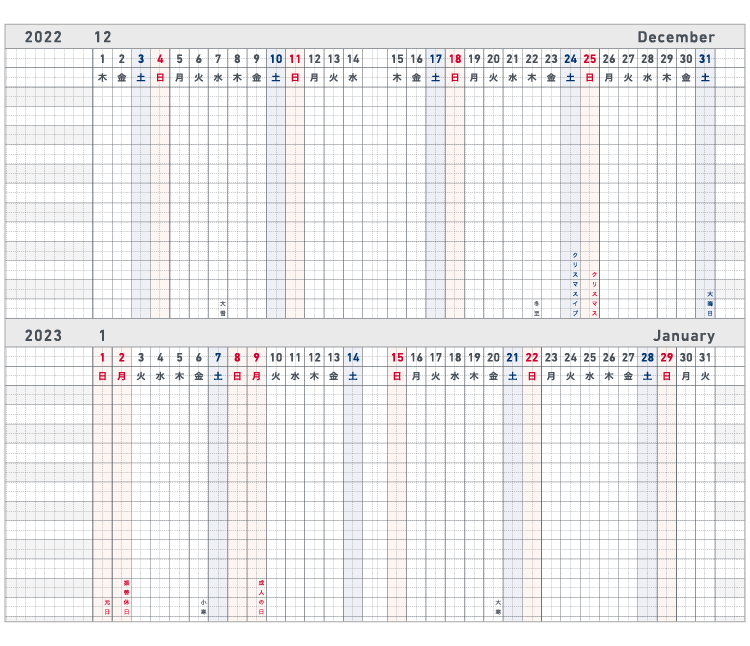 The two-month overview is ideal for managing the progress of projects in a business setting.

Weekly schedule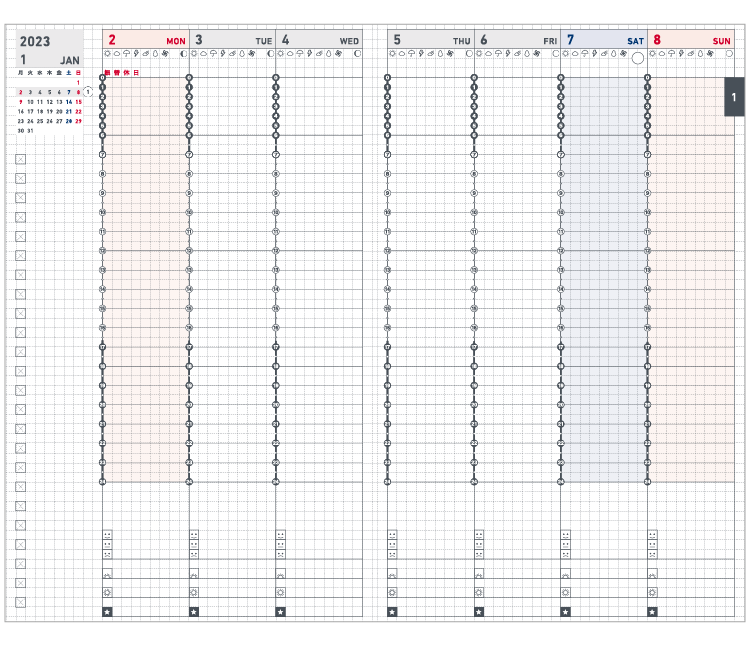 Providing equal space for weekdays and weekends, this 24-hour vertical layout helps you keep track of your daily activities.

My dream in 2024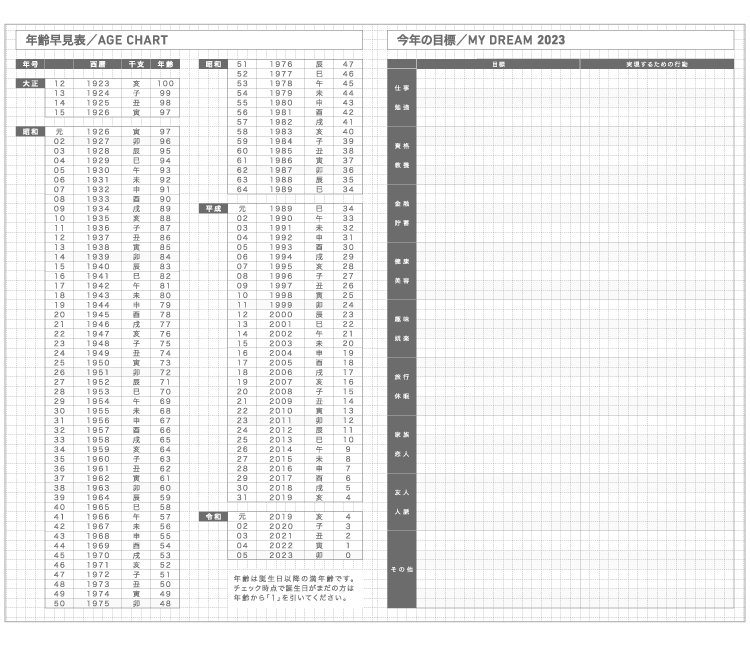 Note down things you want to achieve over the year, divided into categories such as work goals, relationship goals, and so on. (On the left hand side is an age chart for finding out someone's age quickly from their birth year.)

Money plan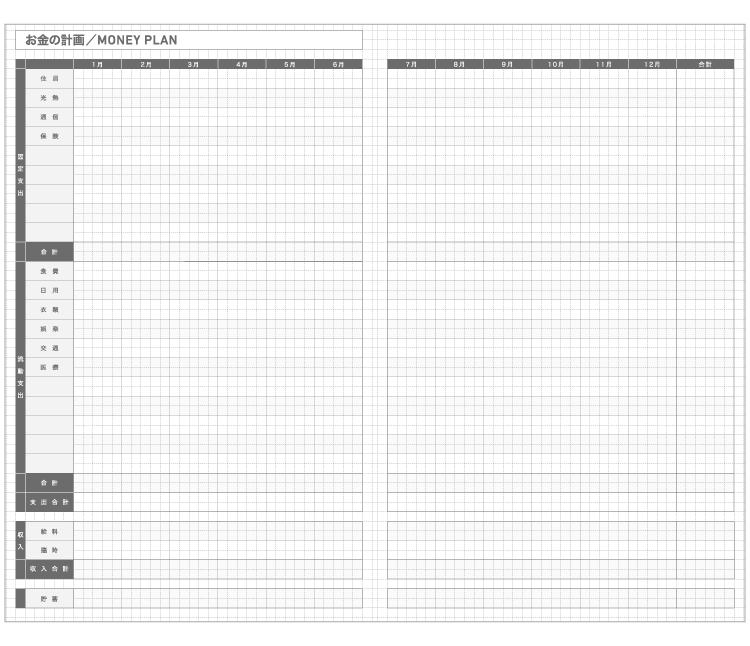 It's surprisingly hard to keep track of how much you spend each month. Try logging your spending here, so you can see exactly what's going on. There are also some items left blank for you to customize.

Book & movie list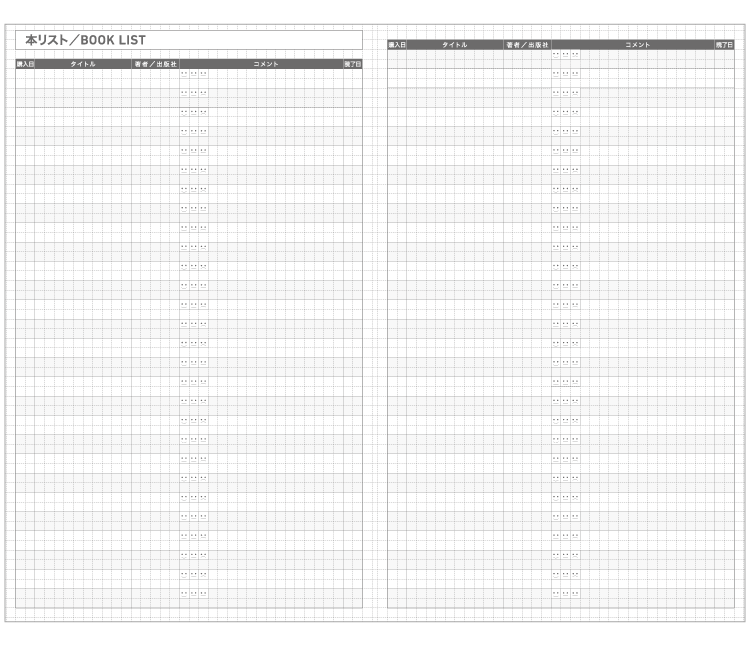 Use this list to log books you want to read (or have read), movies you want to see (or have seen), and so on. Record your verdict with a face symbol, or jot down a brief review.

Gifts given/received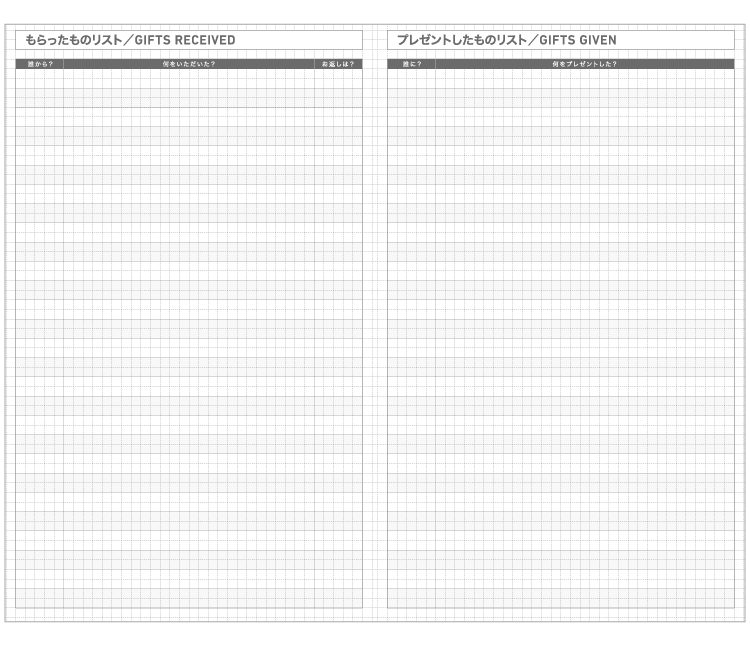 It's all too easy to forget gifts received. Even if you resolve at the time to return the favor later, you'll probably forget unless you write it down. You can also use this list to log gifts you've given.

Promise list

Verbal promises tend not to be kept. In the moment, you intend to keep them, but afterwards you simply forget. When you make a promise, get into the habit of writing it down straight away.

Looking back on 2024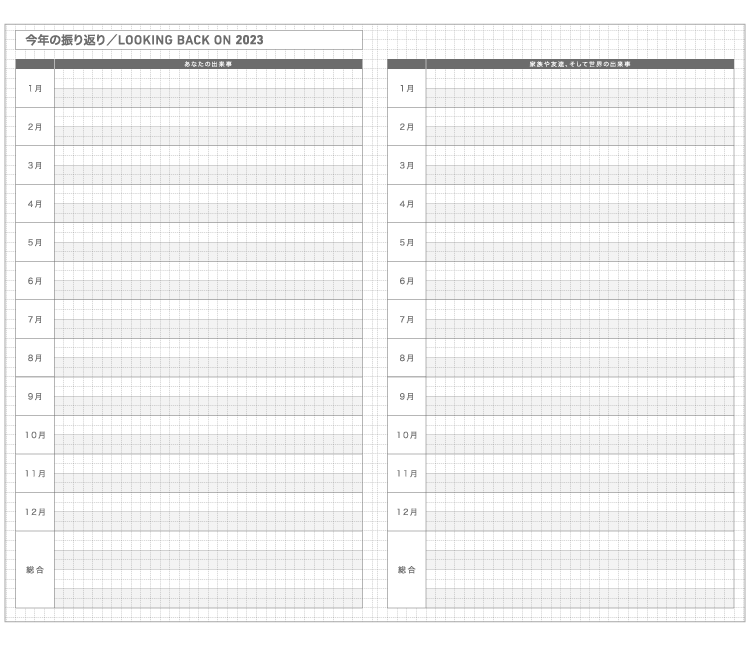 Here's where you can summarize and reflect on everything you did and logged in your JIBUN_TECHO this year.

Vertical weekly schedule (24-hour timeline/Saturday and Sunday get the same size slot/to-dos/weather/moon phase/sunrise and sunset/meals eaten/how you felt about the day)
Monthly calendar block (including rokuyo [lucky and unlucky days] and the 24 sekki [divisions of the solar year])
Monthly project (2-month spread)
3-year calendar
Age chart
Yearly schedule
My dream 2024
Money plan
Weekly plan
Favorite quotes
Recommendation list
Book list
Movie list
Gifts given/received
Promise list
Free list
100 wishes list
Looking back on 2024
Personal data
Map of Japan
Please note the above pictures and information are taken from the KOKUYO website. The pictures are from the 2023 edition and are for reference only. As the product is in the pre-order stage, the content and design of the product may vary and the actual content and design are subject to the final product.  Please note that our store will not accept any refund or exchange requests.
No. of pages: 104